Design Your Own MAZE Competition
Do you love socks? Have you ever dreamt of wearing a pair of socks you designed yourself? Well now you can be a fashion designer… MAZE is giving you the chance to get those creative juices flowing and put your mark on our socks. We are calling out for people to design their own take on a pair of MAZE which will then be made into wearable and creative sock.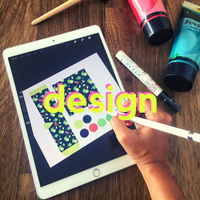 How it works
Every year, we invite talented designers to submit their designs for the #DesignYourMAZE contest and stand a chance at unlimited bragging rights.
Keeping true to our brand mantra and our Sri Lankan roots, we encourage designs that are truly Sri Lankan, but it is not mandatory.
The competition is not judged based purely on skill but rather on the popularity of the design, and you have the power to influence how popular your design gets.
Email your design(s) to us in Adobe Illustrator format and also as a PDF.
Once our judges have shortlisted their top picks, they will be voted for on Facebook and Instagram by the public.
The design that scores the most number of points during the voting period wins.
We will announce on our social media pages when the next competition is on. So please follow us to be updated.
The competition has 5 stages
Registrations - register now - closes 15th November 2021
Submission of Designs - till 30th November 2021
Voting - 1st to 10th December 2021
Picking the Winner - 15th December 2021
Production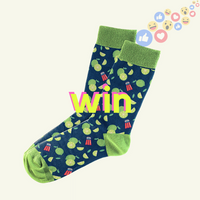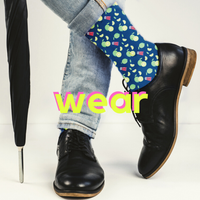 Winner gets it all!
Only one winner and the winner takes it all;
> You will receive 10 pairs of your own design
> Not only this, but your name will be on the packaging
> You will be featured across our social media, website & PR as the winner
> A gift box full of awesome locally made brands worth no less that LKR. 50,000
> Be part of the next years judging panel
We will announce when the competition starts on our social media page. So keep following us for more info.
Can I enter more than once?
+
How do I know if I am the winner?
+
What is the best way to send in my design?
+
What material will the socks be made from?
+
Is there anything I need to know when designing?
+
How many colours can I use for the design?
+
How will the social media scoring work?
+
Are the socks made in Sri Lanka
+
Will my design be made exactly as I design it?
+
I have a question that is not answered here. Can you help me?
+